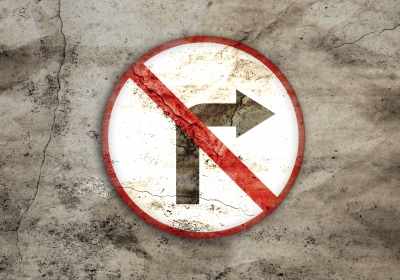 Getting contractor's insurance may seem like a simple enough task at first. After all, you buy a solid general liability and worker's comp policy, and then you can get down to business—right?
Unfortunately, this kind of thinking can leave you in massive debt, or even put you out of business! It's a common problem that far too many contractors find themselves in. They rely on the basics and end up paying the price. Even if you only need minimal coverage, there are still aspects to the insurance coverage process that you've got to face.
Whether you're buying a new policy or just shopping around for a great contractor's insurance rate, here are four mistakes to avoid.
1. Failure to Purchase Enough Coverage
Contractor's license bonds are required by the state of California in order to have an active license, but many contractors stop there.
"I probably won't need it, so why bother?" is a common, often fatal attitude towards any additional type of insurance. The reason to bother is because you just might need it–and it's a lot less expensive to spend a few dollars on the front end than tens of thousands later on.
For example, you might assume that tools are part of your general liability policy – but they aren't covered. Considering the expense of most contracting tools, it's important to have them covered properly. In addition, getting a commercial auto policy is an essential if you're operating on a commercial contracting job.
Depending on your unique situation, there may be other essentials to consider as well – and a good insurance service can tell you more.
2. Thinking Your Contract is Insurance Enough
Your contract spells out a lot about your responsibility during a job – but it's far from complete protection, especially if there are unforeseen events or negligence on the part of your client.
In a perfect world, your contract would be enough. But we live in a world with lawyers, and that means your contract could be interpreted in ways you never imagined. That's why it's important to have a policy that covers a variety of claims.
3. Failure to Review Your Policy Regularly
Buying a contractor insurance policy isn't a one time thing! Your insurance needs will change as your business changes, and so should your policy. Many contractors drag their feet when it comes to changing their policies, and with so many insurance agencies that seem more like government bureaucracies than business partners, it's easy to understand why.
But a good agency can work with you over time to easily change your policy as your business changes. They are often able to get more favorable payment terms or discounts for long-term customers. This is one reason it's a good idea to find a good insurance provider and stick to them, instead of pricing new agencies every year or for every project.
You may want to consult with your agent when:
You add or drop a significant number of employees.

You gain or get rid of equipment, space, or other assets.

You have finished several months or years of work on a long-term contract.

You are about to take on significantly different types of jobs than in the past.

Your business changes operating structure, ownership structure, or other important legal structure.
4. Failure to Understand Your Policy Exclusions
All policies have exclusions, and you need to know what your exclusions are – and get changes made before going further, if need be. This is another important area where an experienced, long-term agent can help you. It's better to know the terms up front and prepare for the worst than be surprised when you need to execute your policy terms.
No project ever goes entirely how it should. By making smart choices with your contractor's insurance – and finding the right insurance service that knows the contractor industry – you'll be safe against any curve ball your project may throw at you.
Image Credit : otographic1980/FreeDigitalphotos.net